Upcoming Events
Join us for the tastiest fundraiser we can imagine! We have teamed-up with local chef Tamisha of Mishjacks Catering for a delivered to your door dinner on Wednesday, November 3rd. You get a meal for 8-10 people and you give the gift of books for two local children for a year! Order your scrumptious lasagna here!
Springfield Young Readers
We've joined with Dolly Parton's  Imagination Library, a book-gifting program that mails free books to children from birth to age five.
When you register, your child gets a free book delivered to your home EVERY MONTH. Each child in your household can register, and they will each receive their own book, each month.
In 1995, Dolly Parton launched this exciting new effort, Dolly Parton's Imagination Library, to benefit the children of her home county in East Tennessee, USA. Dolly's vision was to foster a love of reading among her county's preschool children and their families by providing them with the gift of a specially selected book each month.
Now this vision is spreading across the globe!
Click here to visit the Dolly Parton Imagination Library website!
Springfield Young Readers is a 501(c)3 nonprofit. Our EIN is 82-4113155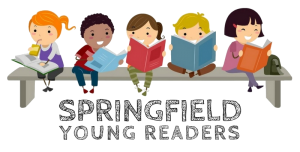 The mission of Springfield Young Readers is bring books into the homes of young children in the Springfield community to inspire a life-long love of reading, foster strong early literacy skills, and nurture positive family interactions. 
Copyright © 2018 Penguin Random House. Cover art used with permission.